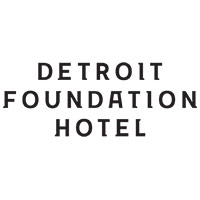 Surrounded by the cloud-scraping buildings of Downtown, our event space offers head-turning views and a breezy balcony, as well as a hypnotic light installation by local artist Patrick Ethen. When it's time to walk the walk, our meeting room has all the bases covered. It's easy on the eyes too, thanks to a mural by local artist Dino Valdez. No more fluorescent-lit rooms. No more sleep-inducing meetings. When it's time to get things done, our boardroom's elegant table, crafted by Anton Maka Designs, helps set the stage.
Please click here to see full details.
Warning!
Future Watchers is not afiliated with CDM Media. The link on their website to ours does not indicate any relationship, and appears to be intended to deceive.